Rubber flooring formulation that avoids color fading. ABPURE® is a revolutionary patented formulation with far superior colorfastness, meaning colors will not fade under light compared with traditional rubber formulas.
Today, stair treads are more than just a material used to avoid slippage, they have become an integral part of the overall design statement.
Recognizing this need, American Biltrite introduces a complete stair tread system that delivers on the promise of color and design, safety and durability as well as ease of maintenance.
A complete system offering a comprehensive selection of stair treads in both regular stair treads and stair treads with riser combinations.
Available in two designs: Round and Hammered. Both are available in ABPURE with colorfast technology and MARATHON compounds.
The system is complemented with the addition of a Landing Tile that matches the stair treads in Round and Hammered designs.
The entire program is Declare "Red List Free".
Tread, nose, and riser in a single piece.
Carborundum strips can be added for added traction and as visual aids.
Round Stair Treads
Regular Stair Treads (RTP)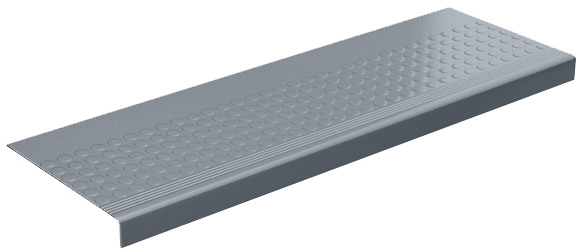 Stair Tread with Riser (OPP)


Regular Stair Tread for the Visually Impaired (RVP)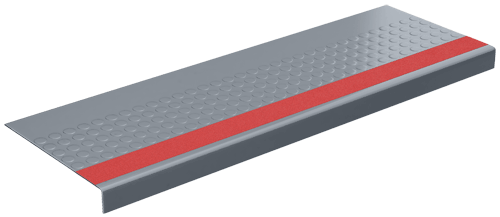 Stair Tread with Riser for the Visually Impaired (OVP)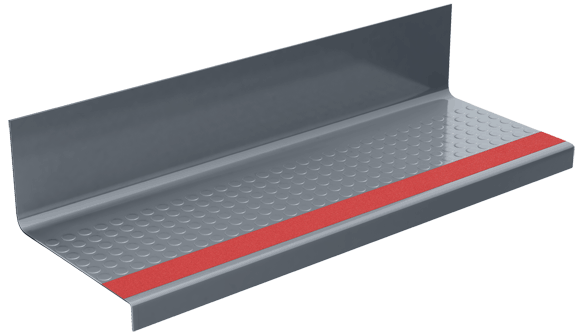 Click here to view our FloorScore® certificate.
Hammered Stair Treads
Regular Stair Tread (RTM)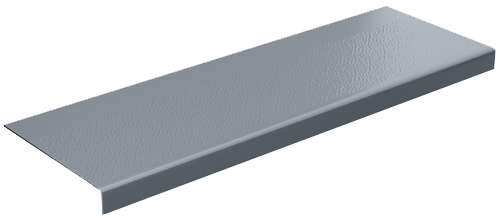 Stair Tread with Riser (OPM)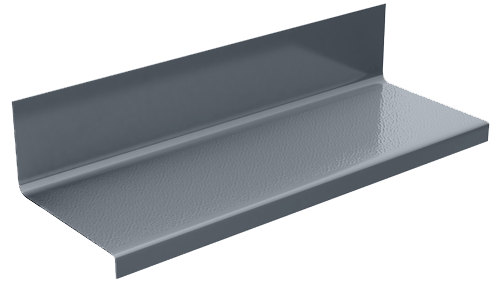 Regular Stair Tread for the Visually Impaired (RVM)



Stair Tread with Riser for the Visually Impaired (OVM)